Shutout innings from starters, gobble-it-up defense carry Hawks to doubleheader sweep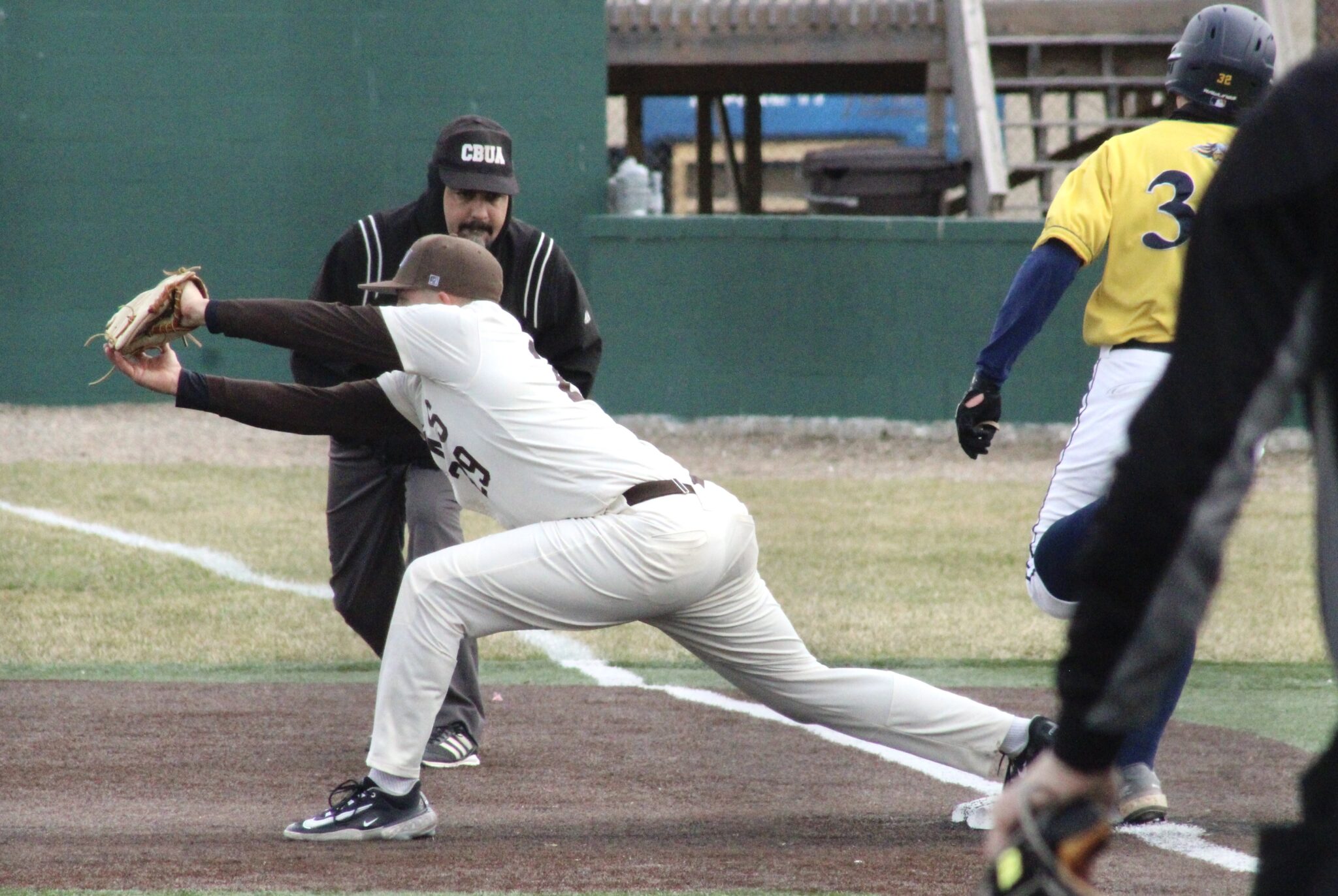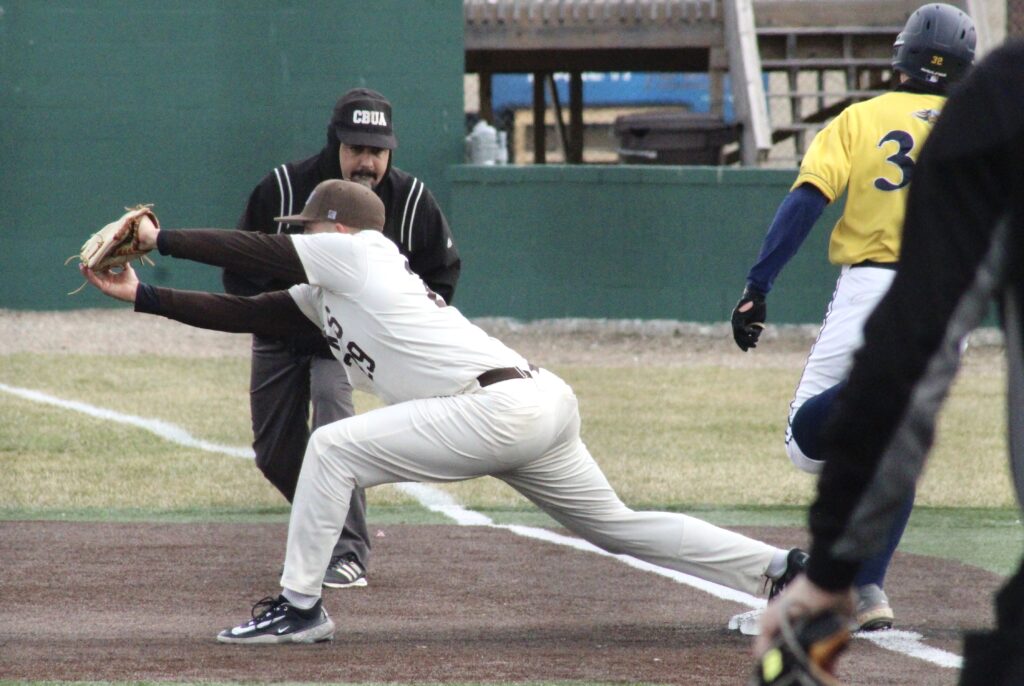 QUINCY — Quincy University baseball coach Matt Schissel picked up the walkie talkie used to relay messages to the bullpen but hesitated before hitting the call button.
"I was like, 'Do I say it? Do I not say it? Do I say it? Do I not say it?'" he said. "The whole time I'm thinking, 'Are we really going to start the day like this?'"
Schissel chose to say nothing. What happened thereafter spoke volumes.
Instead of panicking when the staff ace — senior right-hander Spencer Walker — allowed Augustana (S.D.) to load the bases with one out in the top of the first inning Friday afternoon, Schissel allowed Walker to find his own way out of the jam.
Walker induced the Vikings' Luke Ballweg to ground into an inning-ending double play, the first of three double plays the Hawks turned during Walker's seven scoreless innings in a 7-2 victory in the first game of the non-conference doubleheader. The Hawks, ranked 23rd in the latest NCBWA Division II national poll, completed the twinbill with a 7-2 victory in the nightcap.
Quincy will go for the three-game series sweep at 10 a.m. Saturday at QU Stadium.
Defense will be key to making that happen. The Hawks (10-3) committed just one error in 18 innings and turned five double plays. They also had 18 groundouts.
"Who wouldn't want more from your defense, especially when you put yourself in a tight spot and being about to work yourself out of it like that," Walker said. "Knowing I'm not a huge strikeout guy, I'm a pitch-to-contact guy. For it to work out like it did was great.
"The biggest thing you can do is put up a zero and get the boys in so they can hit."
Eventually, the Hawks did.
Scoreless heading to the bottom of the third inning, QU junior catcher Luke Napleton gave Walker the lead when he cracked a two-out, two-run home run to left field. Napleton hit a solo home run in the eighth inning, going 4 for 5 with five RBIs in the opener.
Quincy doubled its lead in the fifth as Nolan Wosman homered and Joe Huffman scored on an error. Napleton had a two-run single in the sixth, and Walker left an inning later with a 6-0 lead.
He allowed six hits, while striking out two and walking two.
"Seven scoreless. That's why he throws Friday," Schissel said. "That's why he's No. 1."
Kirn, the junior left-hander and Quincy Notre Dame graduate, had his own trouble in the first inning of the nightcap, walking two of the first three batters he faced. Like Walker, he worked his way out of trouble, getting a pair of strikeouts.
It was the boost he needed. Kirn threw five scoreless innings, struck out six, walked four and induced four groundouts in earning his first victory of the season.
Jay Hammel, the right-hander who returned for his final year of eligibility but had struggled in his first three starts, came out of the bullpen to throw two scoreless innings of relief as the Hawks built a 7-0 lead as the offense did what it normally does.
The Hawks scored twice in the first inning with RBI singles from Lance Logsdon and Wosman. Napleton and Austin Simpson hit solo home runs in the fifth and sixth innings, respectively, and Logsdon blasted a two-run home run in the seventh. Gino D'Alessio capped the scoring with an RBI single in the eighth.
Neither the temperatures in the 30s or questionable calls from behind home plate in the second game seemed to bother the Hawks.
"We just played," Schissel said. "That's one thing we've done a really good job this year. Just play baseball. Shut up and play baseball."
Miss Clipping Out Stories to Save for Later?
Click the Purchase Story button below to order a print of this story. We will print it for you on matte photo paper to keep forever.