Officiating blunders leave QU football coaches, players angry and frustrated following loss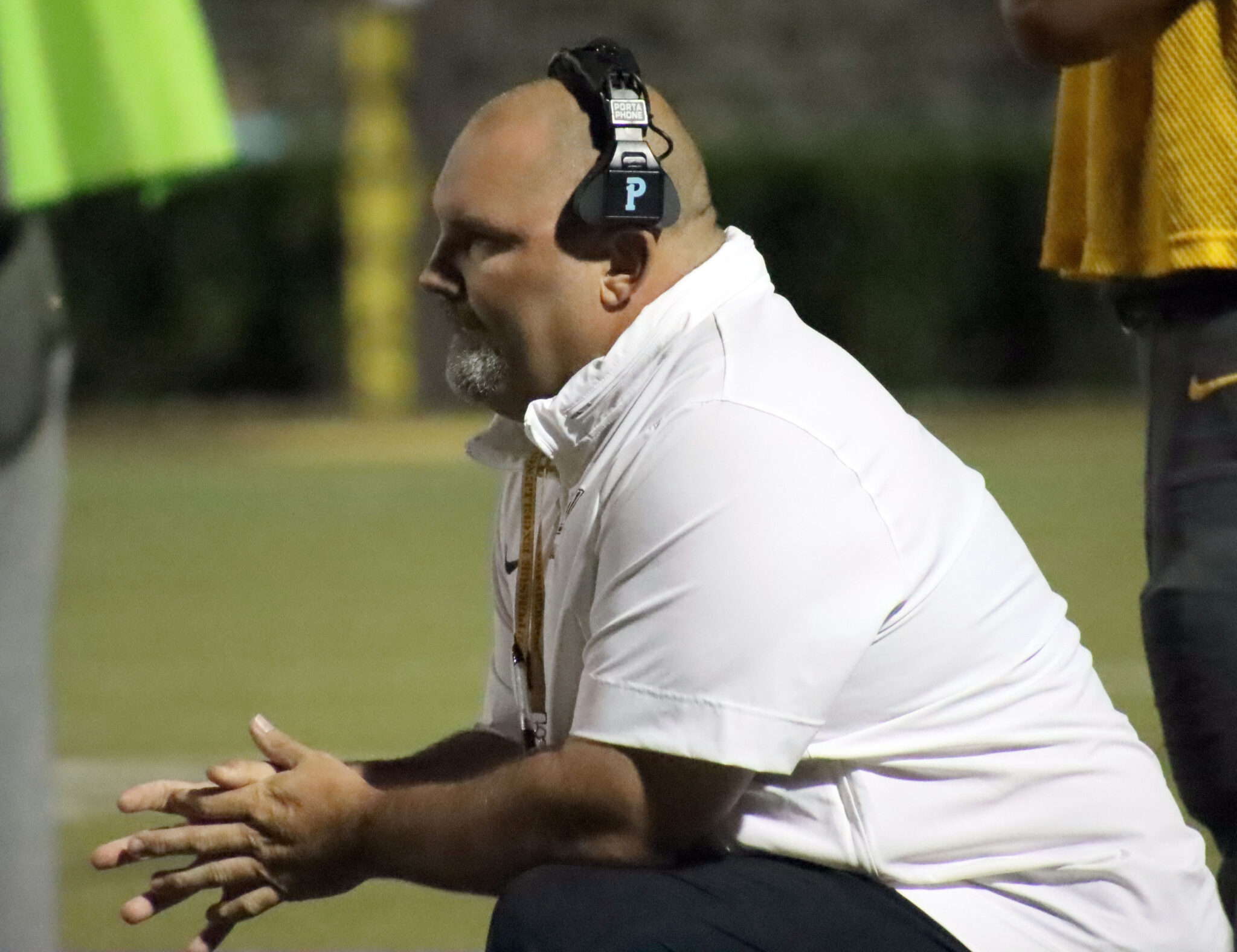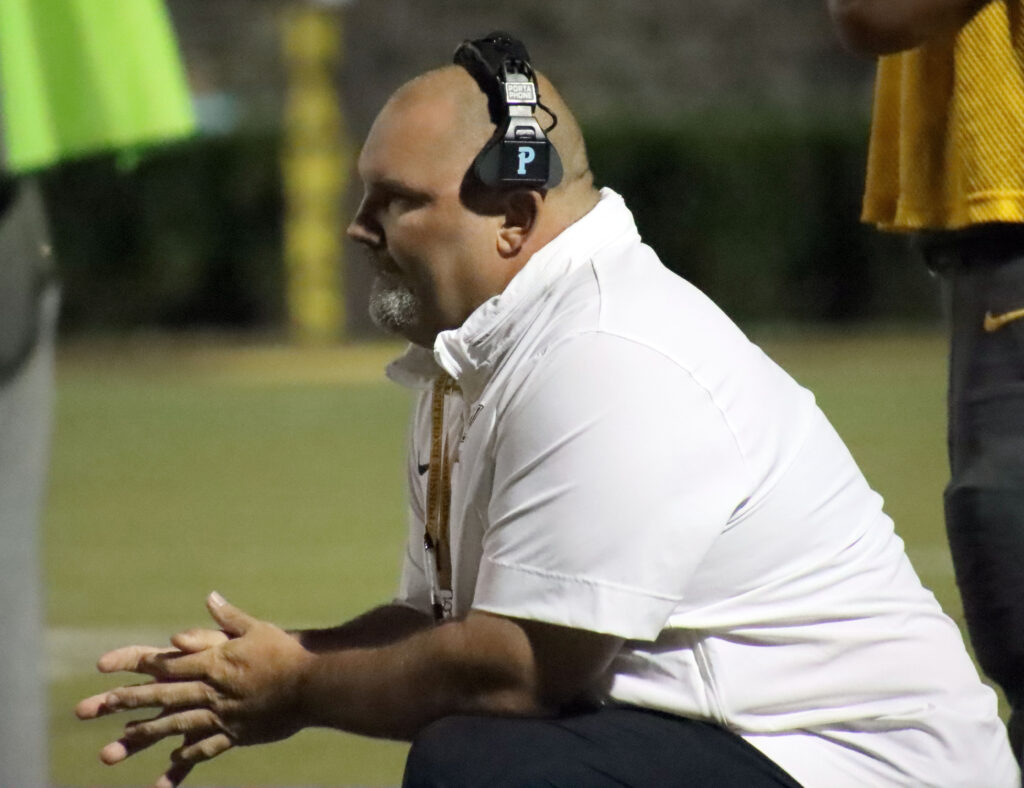 QUINCY — Quincy University football coach Gary Bass is fighting mad.
Everyone in the Great Lakes Lakes Conference administration, especially Mike McCann, who is the league's supervisor of football officials, is going to hear and see why.
The Hawks suffered a 41-34 loss to McKendree on Saturday at QU Stadium. Bass won't deny his team made mistakes which contributed to the loss, but he can't overlook a series of controversial calls and some blatantly bad calls that put the Hawks on the wrong side of the ledger.
"That is the worst officiated game I have ever seen and I get mad when our kids get hurt," Bass said. "That's why I am so pissed off."
No call illustrated the officiating crew's mistakes more than an incomplete pass thrown by QU quarterback Ike Wiley in the first quarter.
On second and 10 from the Hawks' 46-yard line, Wiley dropped back under pressure and attempted to dump the ball off to running back Teon Dollard in the right flat. The ball was thrown short and Dollard tried to turn back and make the catch, but he never pulled it in and the ball hit the ground.
Since no whistle blew, McKendree's Ja'Markus Gary picked up the ball and returned it 37 yards for a touchdown that tied the game at 14. The game officials convened at the 5-yard line to discuss the play and ruled it a backward pass, which meant it was considered a fumble and returnable.
However, video evidence showed Wiley was standing at the 38-yard line when he released the ball and Dollard was at the 41-yard line when he tried to make the catch. That 3-yard difference proves it was a blown call.
"If you take away that one play — just that one — it's 34-34 at worst and we're going to overtime," Bass said. "Or we possibly score at the end. We didn't get that chance.
"They just cost this football program an opportunity to go to a bowl game."
The loss dropped the Hawks to 5-4 overall and 2-3 in the GLVC with two games remaining. Had the Hawks been able to finish the season 8-3 overall and 5-2 in the GLVC, they would have been under consideration to represent the GLVC in the America's Crossroads Bowl.
Instead, they now sit tied for fifth in the eight-team league.
"Your job as an official is to keep everyone safe and not dictate the outcome of a football game," Bass said. "It was absolutely abysmal."
Immediately after the game, Bass sent a copy of the video of the backward pass call to the GLVC offices and did his best to console an angry and frustrated team.
"I told them, 'I will fight for you because you are my football team until the bitter end,'" Bass said. "And I told them, 'If I ever see a group of officials dictate the outcome like that again, you better pull me off them because I'm going to get flagged and kicked out of the football game fighting for you.'"
The Hawks responded by scoring three times in the second quarter — touchdown runs of 13 and 4 yards by Jadon Washington and JQ Brown, respectively, and a 41-yard field goal by Michael Owens — and took a 31-21 lead into halftime.
In the third quarter, the Bearcats a pair of Caleb Fischer touchdown passes to take a 35-31 lead and Eddie Clark's 9-yard touchdown run with 2:30 to go in regulation made it a 10-point game.
"I don't want people to think I'm making excuses," Bass said. "We made some mistakes ourselves and I told our team that, but you can't have officials dictating the outcome of a game as blatantly as this crew did."
Bass pointed to several other plays, including a missed pass interference call, that contributed to his frustration. He planned to review the entire game film Sunday and submit a full report to the GLVC.
Wiley, the Quincy Notre Dame graduate making his first start in place of injured quarterback Drake Davis, completed 12 of 25 passes for 81 yards as the Hawks relied heavily on the running game. Quincy ran for 369 yards and averaged 5.9 yards per carry with Washington gaining 111 yards and scoring three touchdowns.
"I don't want our kids to be cheated or have anything taken away from them," Bass said. "They had an opportunity ripped away from them today and that's not right."
Miss Clipping Out Stories to Save for Later?
Click the Purchase Story button below to order a print of this story. We will print it for you on matte photo paper to keep forever.