Massner sets WIU single-game scoring record with 46 points in Summit League victory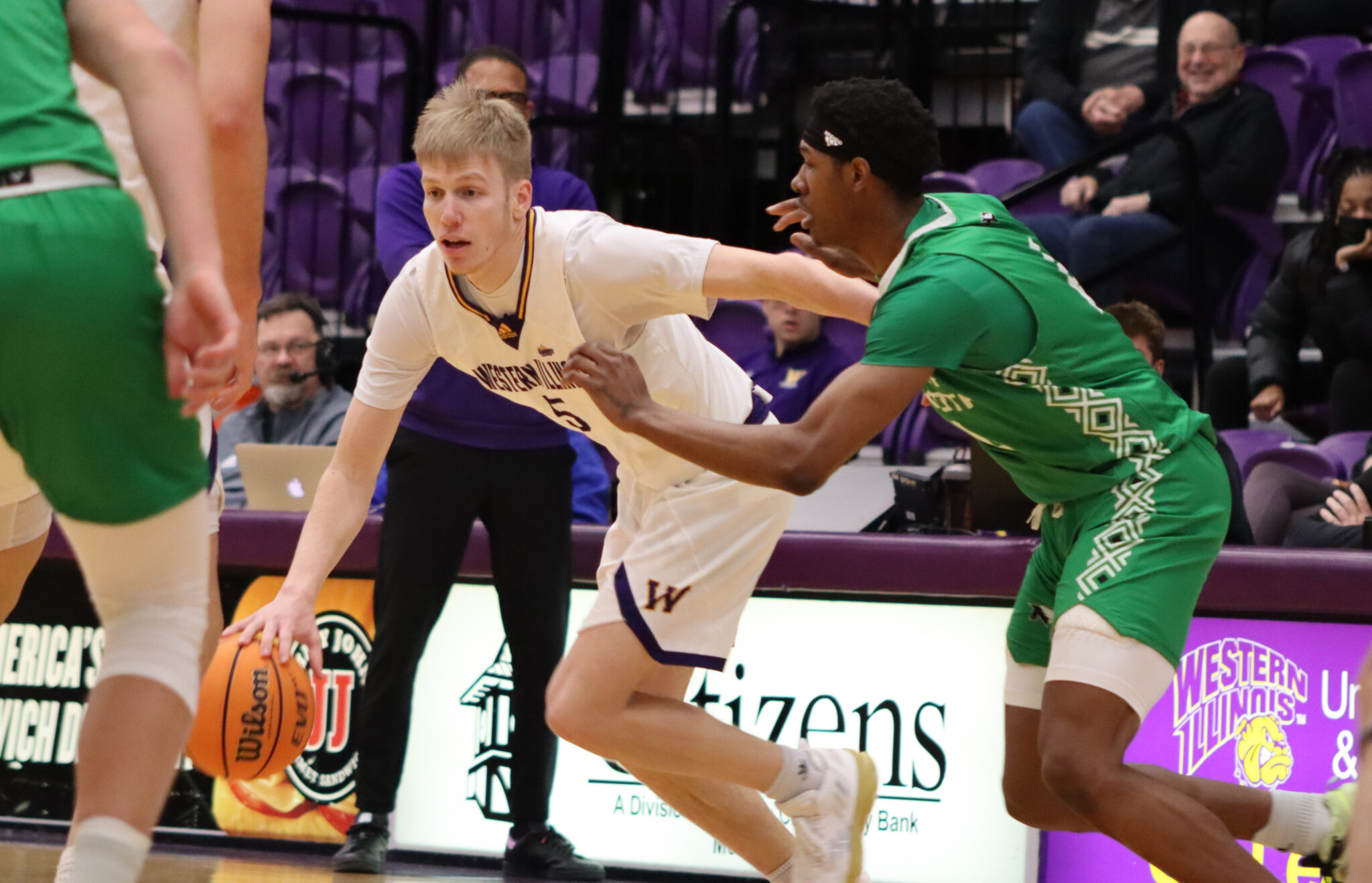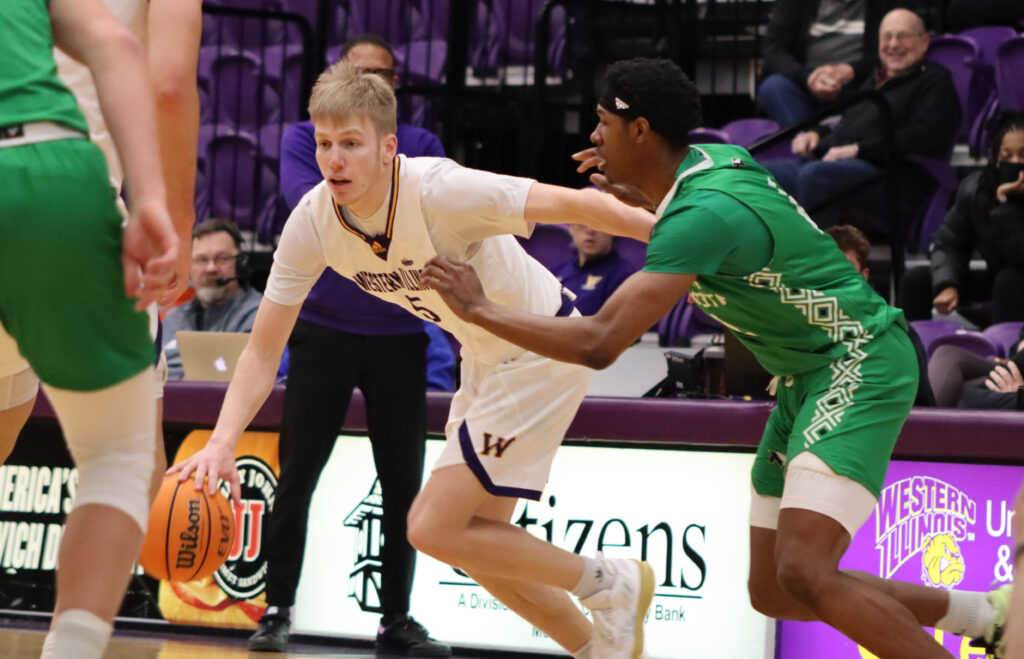 MACOMB, Ill. — Trenton Massner felt he was due for a game like this.
"I haven't been making a shot all year," Massner said. "It's like if I was making my shot all year, I'd have four or five of those."
This was the one that put him in the record book. Massner scored a career-high 46 points, breaking the Western Illinois University men's basketball program's single-game scoring record in a 92-80 victory over North Dakota in Summit League play on Monday night at Western Hall.
Massner hit 16 of 21 field goals, including making a program-record nine 3-pointers.
"My teammates got me the ball," Massner said. "That's what I appreciate about the guys. They know I had it going on. They gave me the ball, and I would do the same for Alec, Jesiah and Q. That's what's so good about this team. We all care about each other's personal well-being, but also the team because we know if we do well as an individual we'll do well as a team."
Massner was able to get red-hot in the second half, exploding for 33 points after the break, helping WIU (12-8, 5-4 Summit) overcome a five-point halftime deficit. In the second half, Massner went 11 of 14 from the field and 7 of 9 from 3-point range. The victory also moved the Leathernecks into third place in the Summit.
"I wasn't going to let us lose that game because 4-5 is so much worse than 5-4 especially with the South Dakota schools coming to town," Massner said. "Good teams don't let the bottom teams in the league beat them at home, so it was big to get that win. Momentum is key, getting a win and getting back on track offensively was the perfect storm."
Quinlan Bennett recorded a double-double, scoring 10 points and grabbing a career-high 13 rebounds. Vuk Stevanic added 12 points, eight rebounds and six assists, while Jesiah West scored 11 and Alec Rosner had nine.
Things did not start off great for the Leathernecks as turnovers and the hot-shooting Fighting Hawks took a lead as big as seven in the first half.
Switching a zone defense threw UND's offense into turmoil.
"The scary part with them, they can all shoot. They're timing and rhythm was so good, so we needed to do something to throw them off," WIU coach Rob Jeter said. "I told the guys, we have to cover the three, we have to talk, so it turned into a matchup. But really, it was trying to get them to do something different and throw off their rhythm.
"They tried the same thing with us, ours worked and theirs backfired. But that's basketball, you try to find something to get your opponent off-balance."
Massner officially tied the record and put the dagger in the Fighting Hawks, hitting a step-back 3-pointer with a little more than a minute to play.
"That's my shot, going to my left and step back," Massner said. "I had it in my mind the whole time. (Coach Chad Boudreau) said I needed three for the record, it was like 'OK, I can get my shot whenever I want, I'll dribble to the left wing.' 
"I knew I could get to my step-back and get it off, and I was hot, so it went in. Then it was like 'OK, somebody's helping me out.' "
The Leathernecks will try to extend their winning streak to four on Thursday when they begin the second half of the Summit League schedule against South Dakota.
Miss Clipping Out Stories to Save for Later?
Click the Purchase Story button below to order a print of this story. We will print it for you on matte photo paper to keep forever.