Holiday cheer: Hawks head home for Christmas following overtime victory against Lakers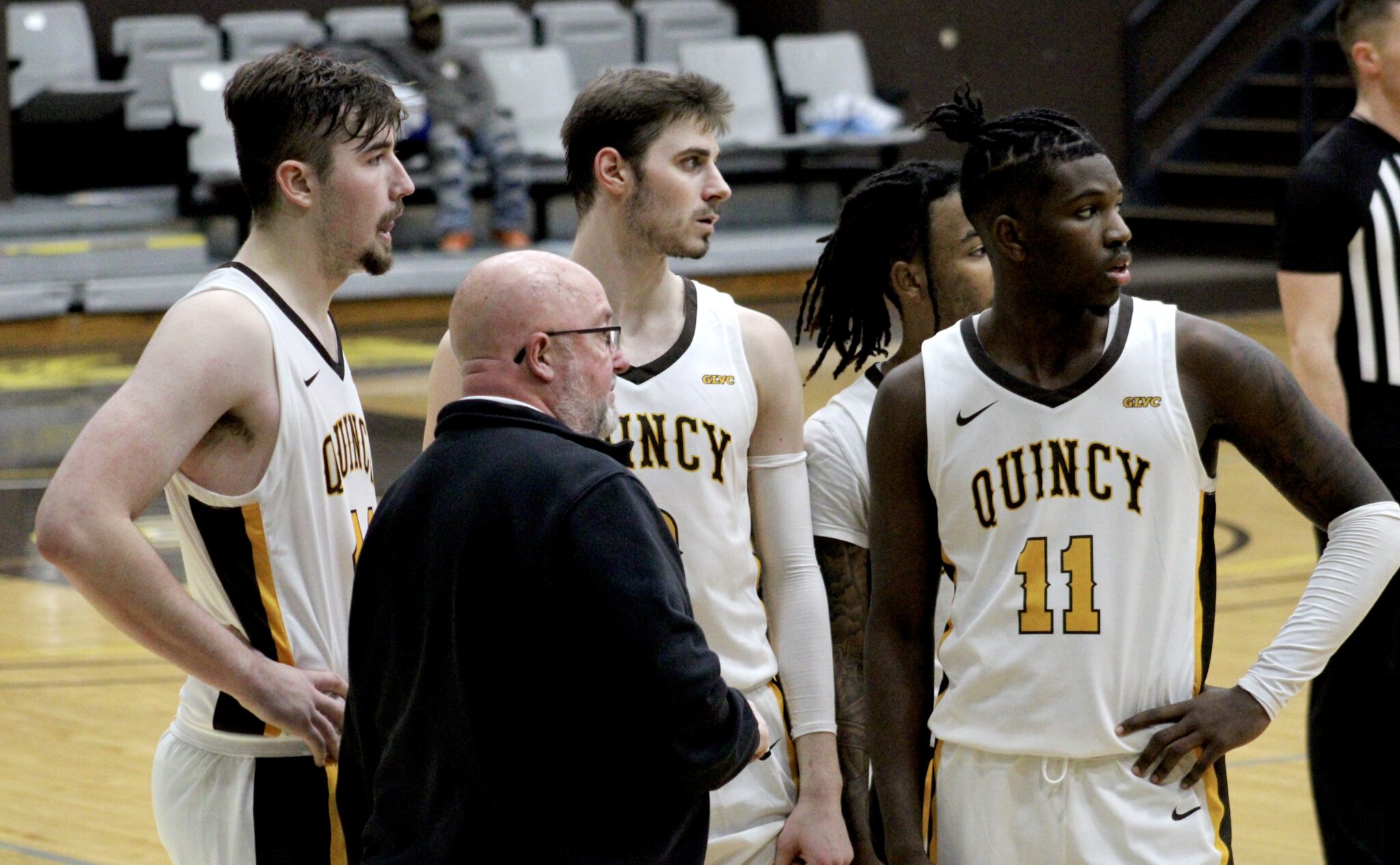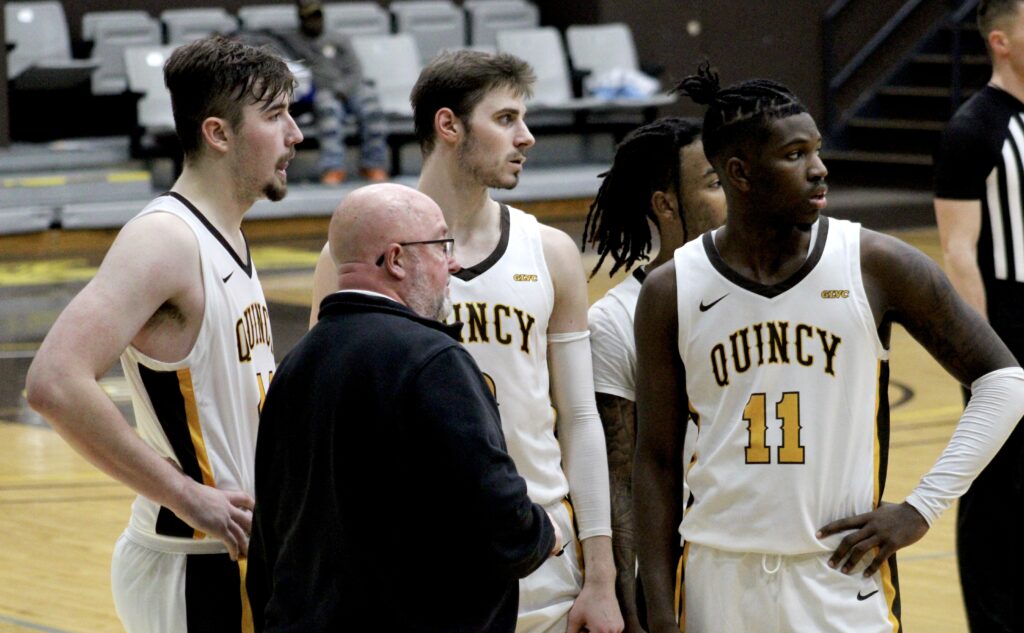 QUINCY — The only thing that mattered was the only thing that crossed Isaiah Foster's mind.
"Go get the ball," he said.
By doing so, the freshman point guard ensured it will be a Merry Christmas for himself and his Quincy University men's basketball teammates.
Leading Lake Superior State by two points in the waning seconds of overtime in Sunday's final game of the Hansen-Spear Holiday Classic, a step-back jumper by the Hawks' Paul Zilinskas just as the shot clock was set to expire caromed off the front of the rim.
Foster beat two Lakers to the long rebound and whipped it to teammate Zion Richardson, who drew an intentional foul and made one of his two subsequent free throws with 2.7 seconds left. Malik Hardmon followed with two free throws to seal a 59-54 victory at Pepsi Arena.
"I had to make sure we got the ball so we could finish the game off," Foster said.
Had he not, the Lakers would have had five seconds and an open floor in front of them to potentially score the tying basket.
"For a freshman, Isaiah is big," Richardson said. "He's amazing. He's like a brother to me. We grew up together. He did amazing stuff for us. It's little plays that don't always end up on a stat sheet, but these are the game-winning plays that matter. That's a huge one."
It sends the Hawks (7-5) home for the Christmas break having won three consecutive games, a winning record and momentum.
"It's my favorite holiday, too," Richardson said. "I didn't want anything ruining it."
If the Hawks had played soft, it might have. Instead, they outrebounded the Lakers by four, allowed just four offensive rebounds and six second-chance points, and forced them to shoot just 34 percent from the field despite the desire to pound the ball in the paint.
"It took toughness," said Richardson, who finished with 13 points and 10 rebounds and was named the MVP of the Holiday Classic. "We talk about toughness every day. We want to be the tougher team, outtough everybody. That's our motto. We outtoughed them today and got it done."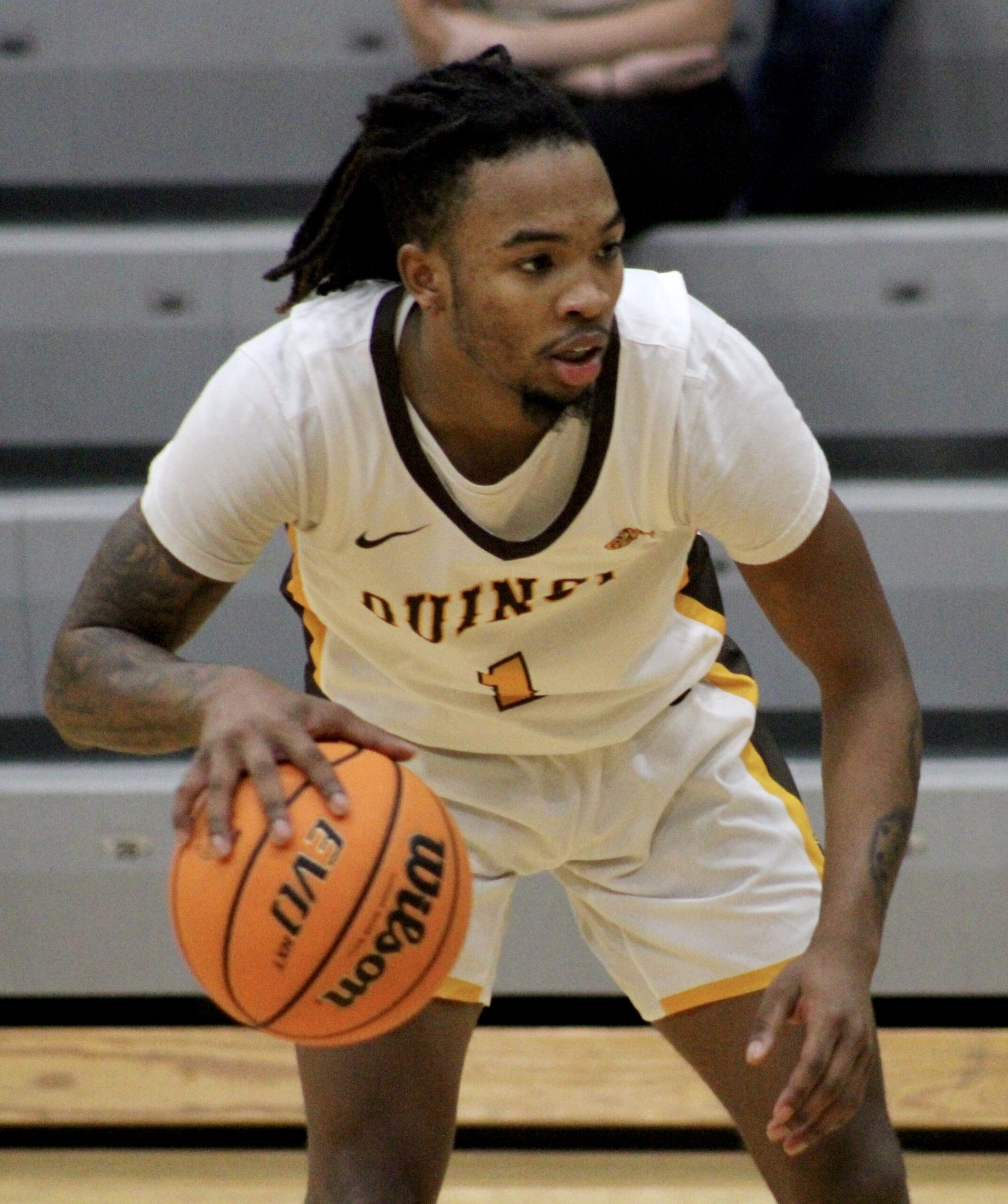 Quincy did so despite shooting just 28.6 percent from the field and 14.2 percent from 3-point range. The Hawks did go 24 of 31 from the free-throw line and picked up 19 points for their bench, including 11 from Foster.
"It took everybody," Foster said. "The whole staff, the bench, the guys in the game, the fans. It took everything, but we got the job done.
"It took a fight. It took everything in us. It took concentration, discipline, hard work that we put in every day. It took everything to get that win, and we know we can do it."
Overcoming a seven-point second-half deficit helps in that regard. Although the deficit never became insurmountable, the Hawks trailed a majority of the first 15 minutes of the second half and never led down the stretch by more than four.
A basket in the paint by the Lakers' Caleb Ebeling tied the game at 50 with 58 seconds remaining in regulation and ultimately forced overtime.
Lake Superior State went back to Ebeling in overtime, getting him a paint touch that led to the basket that tied the game at 54 with 1:47 remaining. The 6-foot-7 redshirt senior scored a game-high 17 points, but the combination of QU's 6-foot-8 junior Solomon Gustafson and 6-foot-8 freshman Mason Wujek battling him took a toll.
"Most of the teams we face have been pretty physical," Gustafson said. "A lot of the games we play in the future are going to be physical, but I believe we can be the most physical of any team we face if we really put our heads to it."
It's an edge that leads to offense, too.
The Hawks didn't make a field goal in overtime, but they went 9 of 10 from the free-throw line by attacking the defense and being willing to accept contact. Two free throws by Hardmon, who led QU with 14 points, gave the Hawks the lead for good in the final minute.
"Whatever dish we're cooking — I think it's prime rib on Christmas Eve — will taste a lot better now," said QU coach Steve Hawkins, who like his players will take a few days to go visit family for the holidays. "I don't know if prime rib can taste bad, but it will certainly taste a lot better.
"We can all just relax for a while, which our guys need."
That's a present they'll appreciate.
"We wanted to have a Merry Christmas and enjoy time with our family, but we knew we had to get this win first," Richardson. "We'll enjoy the holidays and then get right back to work."
Miss Clipping Out Stories to Save for Later?
Click the Purchase Story button below to order a print of this story. We will print it for you on matte photo paper to keep forever.