'Best drive I think I've hit': McCulla's tee shot on final hole caps incredible season-opening tourney and his first collegiate championship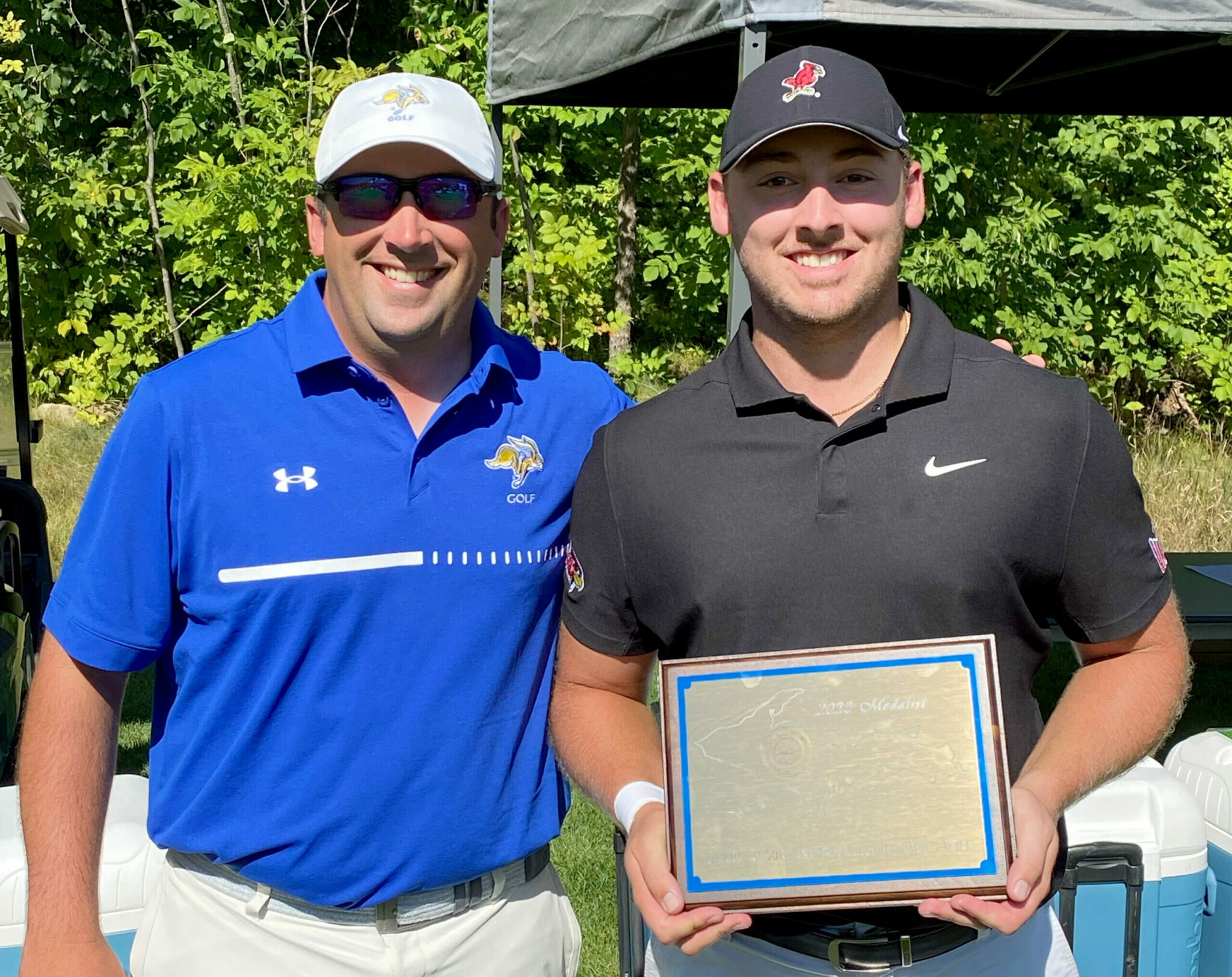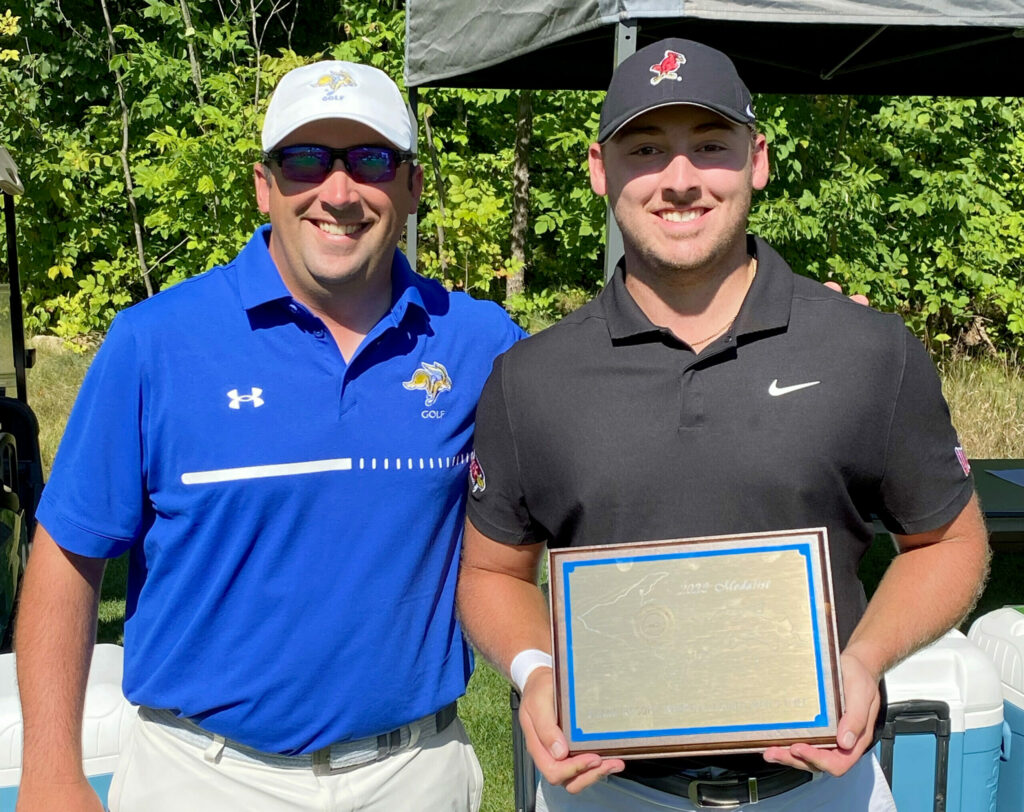 QUINCY — Alex McCulla had one thing in mind during his walk through the woods.
"Can I just get to the tee and tee off?" he said.
Unaware he carried a three-stroke lead to the 18th tee Monday in the third round of the Island Resort Intercollegiate at Sage Run Golf Club in Bark River, Mich., the Illinois State University junior golfer knew the 630-yard par-5 18th hole would determine if he would win his first collegiate tournament.
"You walk through the woods to the tee, so you can't see what's going on on No. 18 when you're on the 17th green," McCulla said. "The kid in front of me is tearing it up, but I don't know how low he is going. The live scoring isn't working, so I don't know where exactly we stand."
He had to wait longer than expected to find out.
With groups held up on the 18th tee, McCulla had to wait about 15 minutes to tee off. It worked in his favor, however, because it allowed the Quincy Notre Dame graduate time to change his mind about his approach.
"At first I'm thinking I'm just going to lay it up," McCulla said. "But then I'm like, 'What if I have to make a 4 to beat (Michigan's Hunter Thomson)?' There's no live scoring. I don't know what's going on. So I decided to take driver on a crazy line so far left."
The mammoth hole features a dogleg left. If you play it as designed, it measures to 630 yards. McCulla took the length of the hole out of play with one massive swing.
He decided to drive the ball left over the fescue and other natural hazards that could have derailed his title chase. He cleared it all with ease, leaving himself 205 yards to the hole and a manageable shot at birdie.
"When the ball left the face, you could tell everyone was like, 'Oh, my gosh, he's in the middle of the stuff,'" McCulla said. "I hit it, club twirl and my teammates behind me were like, 'That thing is smoked.' They knew."
McCulla did, too.
"By far, with certainty, it is the hardest ball I have ever hit in competition," McCulla said.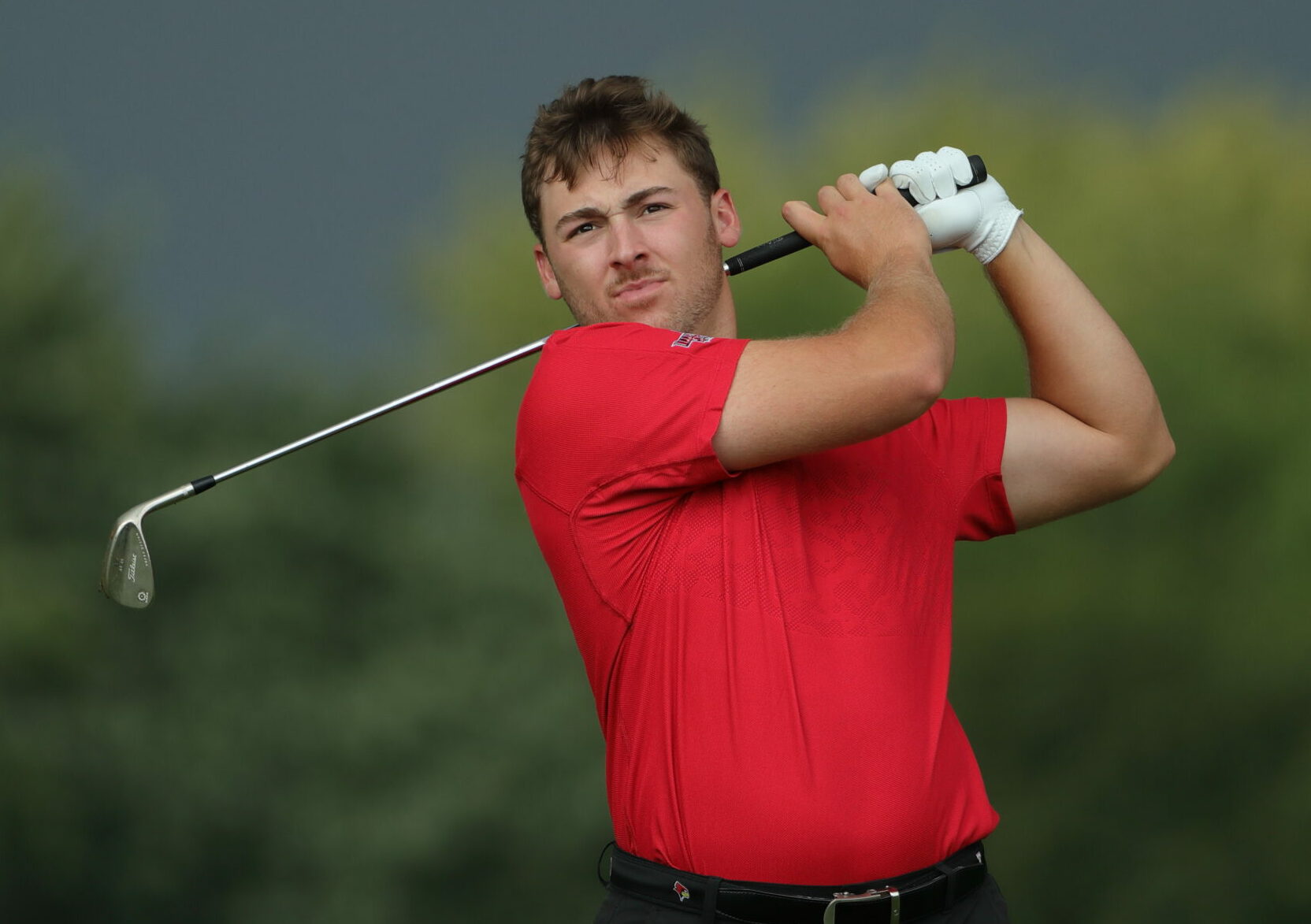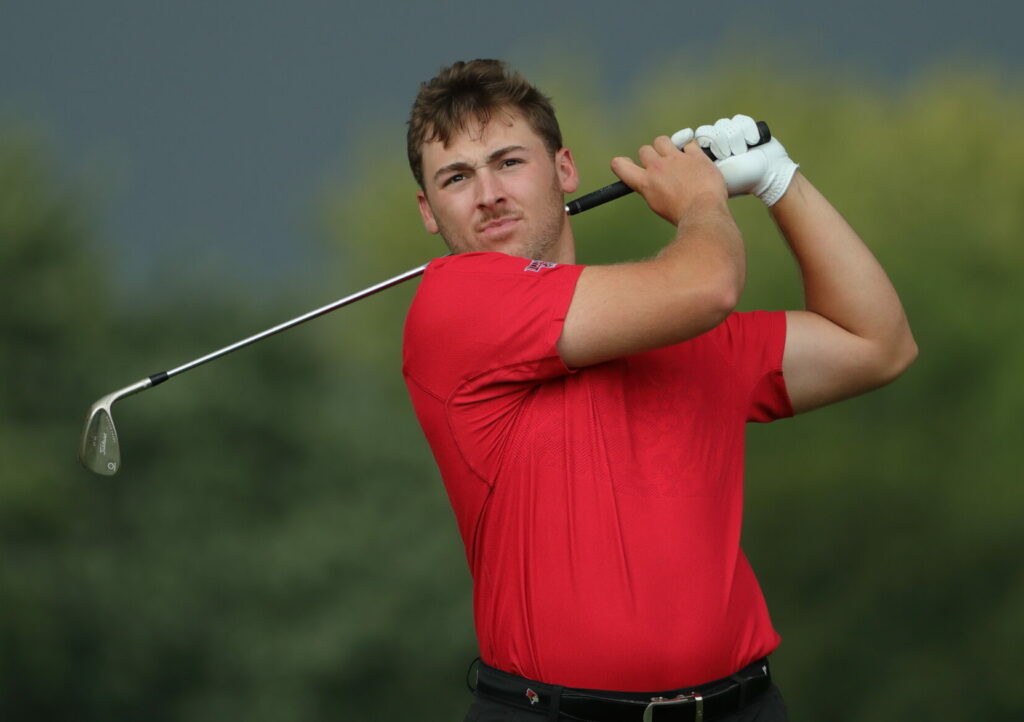 A 6-iron to the middle of the green followed, and he hit a lag putt within 6 inches of the cup. He rolled in the birdie putt to put a stamp on his title, shooting a 17-under 199 to beat Thomson by three strokes, put his name in the ISU record book and claim his first tourney crown as a Redbird. ISU finished second as a team, posting an 839, which is the third lowest team score in program history.
"I felt like I was right there," said McCulla, who had four previous top-10 finishes in his ISU career, including a second-place showing last season at the Bearcat Invitational at the University of Cincinnati. "I didn't feel like there was a big jump from getting in the top 10 and winning. Easier said than done, right?
"The game was there, but it was a matter of when do you eliminate the dumb mistakes that knock you from being in contention to being in 12th."
McCulla became the first golfer in Illinois State history to break 200 in a 54-hole tournament and is one of just 77 golfers in NCAA history to reach 17-under in a 54-hole event. His opening round 8-under 64 was the third lowest round in Redbirds history, and his second round 7-under 65 is tied for the fifth lowest round.
His opening round featured an eagle at No. 18 where he drove to within 245 yards and hit a 3-iron to within 5 feet of the cup.
"I hit the 3-iron and it never left the pin," McCulla said.
He rolled in the eagle putt with confidence.
"That iron shot was probably the best shot of the tournament because around the green it's not friendly," McCulla said.
He paused momentarily.
"There was one shot better," he said.
That would be the drive on the final hole of his championship run.
"It is the best drive I think I've hit considering the circumstances," McCulla said. "For me, a dogleg left is not comfortable. It's kind of awkward with how I move the ball. But you just have to step up and kill one, and I probably hit the hardest drive of my life."
That shot mattered more than the score and the records.
"Stepping up on a dogleg left, trying to close it out and hitting the best drive I've ever hit — the most solid, hardest shot on an aggressive line — that's bigger than the rest of the stuff," McCulla said. "Now you know. Now I know I can do it."
Miss Clipping Out Stories to Save for Later?
Click the Purchase Story button below to order a print of this story. We will print it for you on matte photo paper to keep forever.